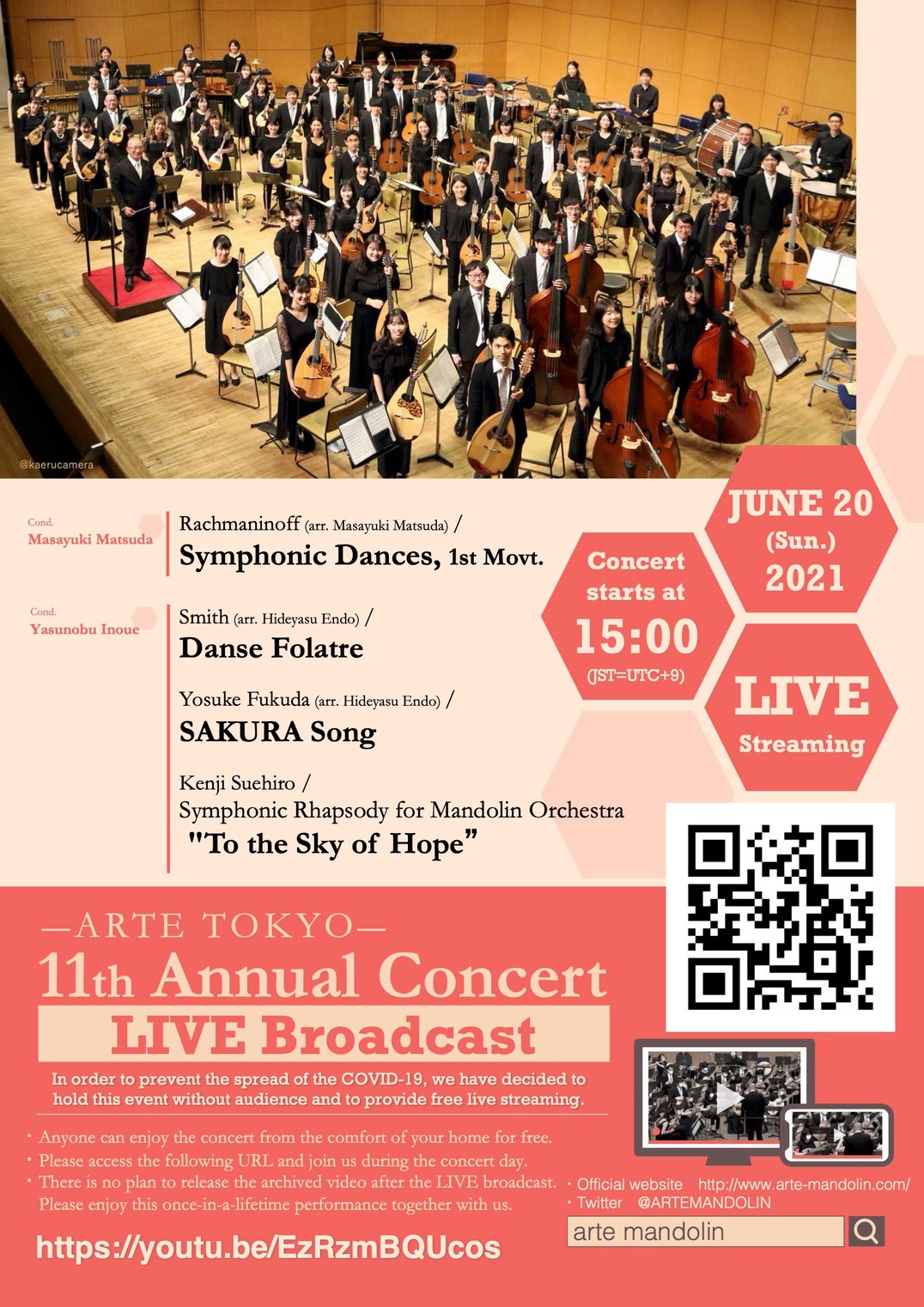 Thank you for watching!
PROGRAM
S.Rachmaninoff (arr. Masayuki Matsuda) /Symphonic Dances, 1st Movt.
Claude T. Smith (arr. Hideyasu Endo) / Dance Folatre
Yosuke Fukuda (arr. Hideyasu Endo) / SAKURA Song
Kenji Suehiro / Symphonic Rhapsody for Mandolin Orchestra "To the Sky of Hope"
Pick Up
Competition

A CALL FOR ORIGINAL COMPOSITION Osaka Concert 2021 "Arte's Challenge ...

Competition Outline The 11th ARTE International Mandolin Festival & Com...
Movie
The Final Stages…2015 The 10th ARTE International Mandolin Competition
Shop

ARSNOVA kumikyoku [ARSNOVA Suite] (Kenji Suehiro and Daigo Marumoto)
4,400Yen (tax included)